The Humble Beginning
The solicitude for the sick of the late Msgr. Dennis J. Dougherty of Philadelphia, who was then Bishop of Jaro, was the original motivating force that brought about the foundation of St. Paul's Hospital of Iloilo.  As early as 1909 he asked the Sisters of St. Paul of Chartres, who were just starting their work in the Philippines, to establish a hospital in Iloilo.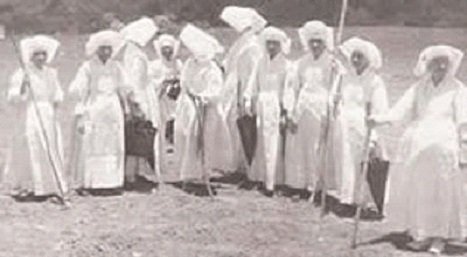 It was not until February 15, 1911 when four sisters, Mother Marie Donatien, Sister Antoine du Sacre Coeur, Sister Augustine De Marie and Sister Felix de Marie came and answered the clergy.Their first convent was a former warehouse of the Ynchausti Y Compania on Calle Rosario.  Two adjacent residential homes were made the seats of the hospital where they were to establish.  Three more nuns, Sister Marie Scholastique, Sister Marie Estelle and Sister Adrien joined them some months later.  The latter was formally installed as the first superior of the establishment.  On May 20 of the same year, their doors open to the sick.  Dr. Samuel Carson of the Philippine Railway brought in the first patient.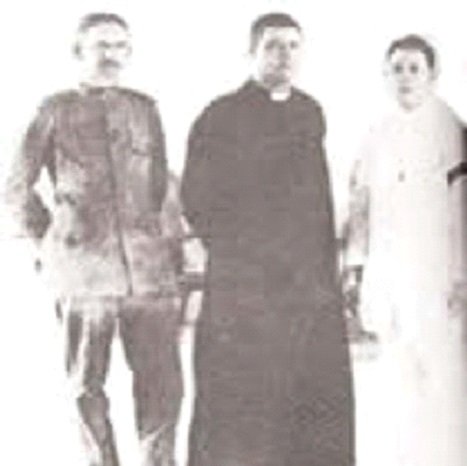 This was followed by Drs. Gilchrist, Kilayko and Arroyo. Dr. Carson became the firstmedical director and was succeeded by Dr. Arroyo who held the position up to the outbreak of World War II. These generous French Religious pioneers made rapid adjustment to their new environment.  They endeared themselves to the Ilonggos who fondly called them "Madres de San Pablo". After two years of hard work, they found it necessary to expand their accommodations for the sick who sought their care.  Msgr. Dougherty followed closely the progress of the hospital with enthusiasm.  In 1913 he went back to his native States to secure funds for putting up the hospital.  The project was placed under the patronage of the little flower whose beautification was under study.  In less than a year's time, the bishop came back with the needed funds. Bishops Foley and Mc. Closky carried on the work because the founder was recalled to become Bishop of Buffalo and later Cardinal of Philadelphia. The hospital building was completed and formally occupied in 1916.  Msgr. Dougherty never lost his interest, however, in the growing institution up to his death in 1951. Recognizing the dedicated services of the Sisters, he turned over to them full ownership and administration in a written statement executed in 1941.
The site a former salty mudfield overgrown with weeds and shrubby swamp vegetation turned into a haven for the sick located in the heart of the city. Here, the people of God find the quiet and comfort that need in time of illness. The building and its grounds are energetically kept clean and orderly for more than a century.  It has been counted as one of the best hospitals and received both local and national awards for its cleanliness and quality services rendered all the times.